Myanmar (Burma)
January 2010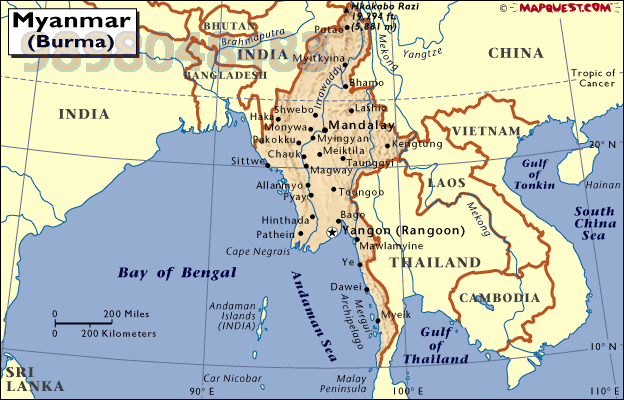 Myanmar, the former Burma, had been on our "must see" list for years. We had been told it was like Thailand or Laos before the tourists arrived. A deeply religious, mainly Buddhist country, it clung to traditional ways. Despite being ruled by a repressive military government, the country was opening up and welcoming tourists. We spoke to a few friends who had visited in recent years and heard only praise for the people and the country. We also read that it was possible to travel independently. We applied for a 28-day Visa in Ottawa and received our Visa along with a small booklet and CD with information on the most popular destinations in Myanmar. The country is ready for tourists! We went, we travelled succesfully and we applauded. We encountered no problems getting around and received only smiles and good wishes from the people. Go and see the country for yourselves, you won't be disappointed.
Here are a few websites that provide information on Myanmar.
Try Myanmar Travel Info
Jeanne wrote blogs of their experiences and these have moved to this website.
Choose an episode from the list below to start reading.
We flew from Paris to Myanmar via Bangkok at the end of Dec 2009 and returned to Paris via Bangkok in March 2010.
Choose Bangkok Revisited for tales of our visit in Bangkok.
Return to Travels
Return to Introduction