Sri Lanka
January 2013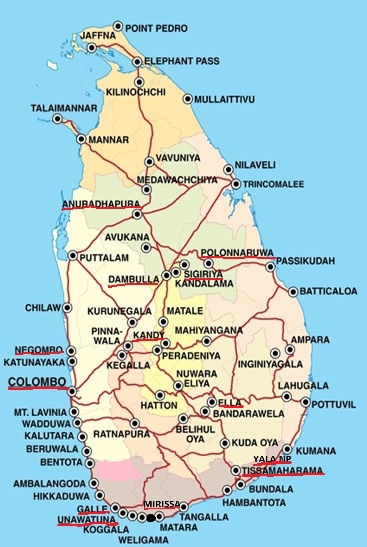 All the reports from fellow travellers indicated that Sri Lanka was the country to visit before tourism got too developed. We flew from Paris to Colombo, Sri Lanka on January 2, 2013 to spend four weeks exploring much of this small, friendly country. At the end of our Sri Lanka trip, we flew to Chennai, India to explore some of Southern India.
To read writeups and see photos of our February 2013 visit to India, click India 2013
Writeups and photos for Sri Lanka that were originally sent as blogs are now on this website.
There are eleven Episodes for the trip to Sri Lanka and a selection of photos for each.
Return to Travels
or Introduction