On the Move:
The Burnham Chronicles
Welcome to the web site for Ray and Jeanne Burnham.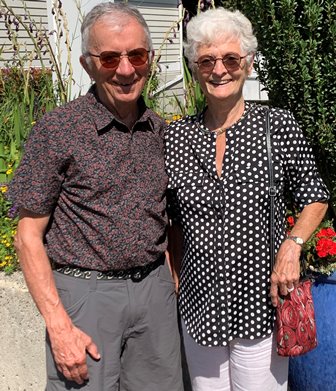 Jeanne and Ray Aug 2022
Part of the new wave of active retirees; that is us!
We have been travelling extensively since the winter of 1999-2000, visiting Australia, New Zealand, Mexico, Central and South America, Cuba, Africa, India, Sri Lanka, several Southeast Asian countries, plus Europe. (see the Travels section to read about our adventures)
While travelling Jeanne writes a blog. To read it see www.rayjeanne.blogspot.com
When we are home we are hiking in the Gatineaus outside Ottawa, the White Mountains of New Hampshire and the Adirondacks. We explore the Ottawa area on bicycles with friends and the Ottawa Bicycle Club and have toured in North America and Europe. Winters, when we are in Canada, find us downhill and cross country skiing.
send us an email at:
or