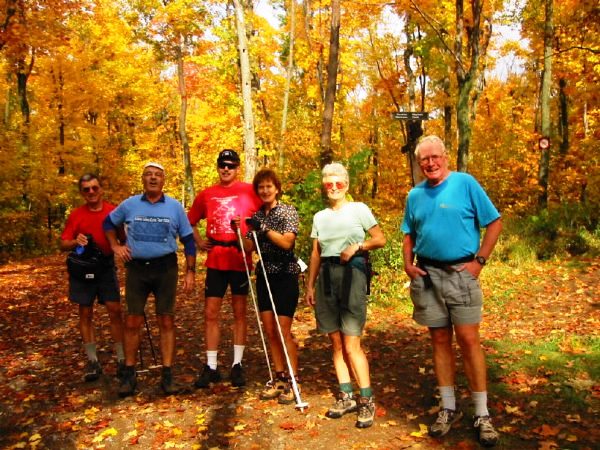 Autumn in the Gatineaus, Ottawa
Hiking was just a natural extension of our love for walking. Ray's first trip to Nepal in 1991 inspired first him and then Jeanne to find longer trails through the woods and up the hills wherever we lived or travelled. To read about our Nepal treks click on

Moving to Ottawa in late 1992 introduced us to the Gatineau hills and to our keen hiking companions, Morris Davison and Al Robinson.
In Ottawa, we are members of the Rideau Trail Association and join them periodically on their Wednesday Walker bushwacking hikes and on their week-end walks in the Gatineaus.
Al and Morris brought Ray down to the Adirondak mountains around Lake Placid New York where there are any number of moderate and challenging trails to follow. In fact, in the fall of 1999, Ray and Morris became members of the 46ers Club, which means they have climbed all 46 (actually there are 47) hills over 4,000 ft. Jeanne has climbed about 12 so it will be some time before she qualifies.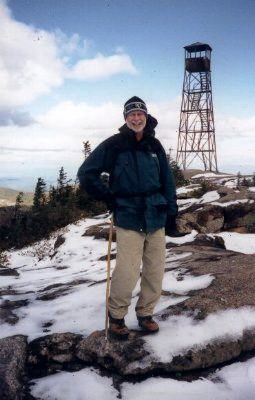 Morris on top of Hurricane
| | |
| --- | --- |
| On top of Algonquin | Climbing Cascade in September snow |
We have also joined Derek Anderson and friends on the trails in Mont Tremblant Park, Quebec and in the White Mountains of New Hampshire.
| | |
| --- | --- |
| Mont Tremblant Park | Using the ropes at Mont Tremblant |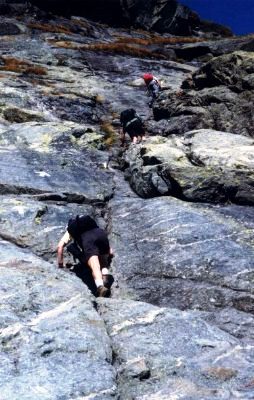 Huntington's Ravine, White Mountains
In May 2006 Ray and Jeanne travelled with Barb and Don Wilson and Morris Davison, friends from Ottawa, to Northern England where we hiked 190 miles from St Bees on the Irish Sea to Robin Hood's Bay on the North Sea. Read about our trip and see some photos on our web page Wainwright's Coast to Coast Walk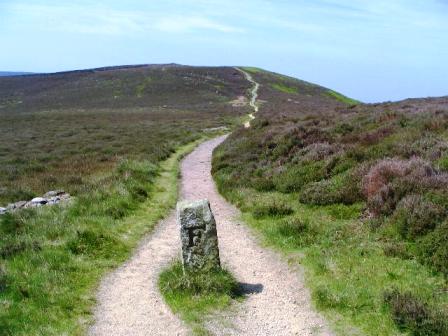 On the Coast to Coast Trail, England
The Autumn of 2015 found us in the Dordogne area of France, joining friends for a week of self-guided walking. Click Dordogne Walk Oct 2015 to read about our experiece and see an album of photos.
| | |
| --- | --- |
| Dordogne Walk | Amalfi Coast |
We enjoyed another week of walking in Europe in 2017. Click Walking the Amalfi Coast Sept-Oct 2017 to read about our walk and see an album of photos