Mexico 2019
Quéretaro: All's Well That Ends Well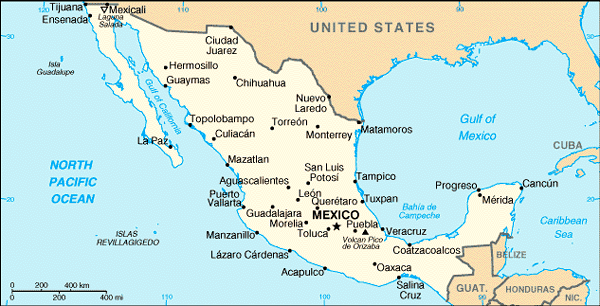 March 30-31 2019
What do you do if you have purchased an overnight flight home from Mexico City to Ottawa leaving after midnight on March 31 and you have to be out of your apartment by 10 AM on March 31? We didn't have to be in the airport until 10 PM on March 3 so we had hoped to spend an extra leisurely morning in San Miguel, have lunch and then take a late afternoon bus to the airport. We decided to spend a night in Quéretaro, leaving time to visit this UNESCO city on the way to the airport. I had nothing but good reports of the town, so I booked a room in a new B&B, Tres Sophias, just a short walk from the center of town. An added bonus was that instead of taking the bus to Terminal Norte in Mexico City and then taking a taxi ride to the airport, we could get a bus from Quéretaro straight to the airport. It turned out to be good decision.
It was a nice mild Saturday afternoon with families flocking to the many parks to hear the music and enjoy the buskers. We had lots of time that afternoon and evening and the following morning to see all the recommended spots. Our walking tour took us past all the main colonial building in historic center, including views of the 1,300 M long aqueduct, built in the 18th C to provide good water for the city. We enjoyed a good meal at an outdoor patio, entertained by a musician and a woman performing traditional colonial dances.
Our visit delivered more than we expected. It was just what we needed to end our visit to Mexico.
To read about the rest of our winter in Mexico and see photos, click one of the following (coming soon)
Return to Mexico Intro
Return to Travels
Return to Introduction