Mexico 2019
Zihuatanejo Jan 24 - Feb 28 2019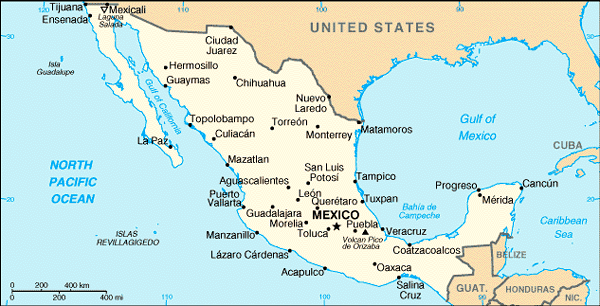 La Madera Beach Jan 24 – Feb 28 2019
What could be better, a well equipped apartment overlooking La Madera Beach, warm waters to swim in and friends to greet again after a long separation? Some friends arrived a few weeks ago and are soon moving on. Others will be returning soon, so we will be busy enjoying a last get together and greeting the newly arrived. Our first celebration was a group dinner on the beach. It was a great way to start our five weeks at the beach.
What do we do besides socialize, swim in the ocean, go for walks on the beach, and enjoy a weekly massage at an excellent beachside tent? I go to yoga classes twice a week, held on an upper terrace in a small hotel in town, with everyone's favourite instructor, Victoria.
A visit to La Ropa Beach, a long stretch of sand separated from La Madera Beach by a rocky promontory, makes a good change of pace. Rossy's and Paty's restaurants on La Ropa are good to sit under an umbrella, order a drink and lunch and enjoy the view in between swims. It is always fun to go to dinner at La Manglar Restaurant in time to get sunset views and watch for the birds and reptiles that live in the adjacent crocodile sanctuary.
If that isn't enough, we can go to El Pirata Restaurant on La Ropa Beach for the Wednesday concert, featuring a trio of Mexican singer-guitarists. One visit to El Pirata had an extra element of excitement. The winds had been very strong the previous night; a sailboat had come loose from its moorings and was stuck in the sand close to shore in front of the restaurants. First, a fisherman with a small outboard boat and then the bomberos (firemen) arrived in a Kodiak. Both the fisherman and the bomberos tried, in vain, to attach a rope to the sailboat to pull the sailboat free from the sand. The sailboat looked as if it had been abandoned for a while. It had no sails and a closer look revealed fraying ropes and open windows around the cabin. No one knew who or where the owner was. It soon became fair game for scavengers who quickly stripped the boat of anything of value. A few days later, there was nothing left of the sailboat but small pieces of wood that washed up on La Madera Beach as well as La Ropa.
Santa Prisca is a favourite spot for both tourists and Zihuatanejos to go for their Thursday Pozole soup lunch. Not to be missed is the entertainment guaranteed to please the fans that come each week for the food and music.
Our friends Sandy and Ron Johnson introduced us to La Canta de las Sirenas (the mermaid's song), owned by the Jose Luis Cobo, the premier guitarist in Zihua. It quickly became a favourite with a mix of local musicians and guests
Superbowl comes right in the middle of our time in Zihua. We are not super football fans but this event is worthwhile watching for the entertainment as well as the game itself. This year we joined the Kaplans, friends from Minnesota, at La Casa Vieja restaurant. We were glad we stayed until the very end. The action had seemed a bit slow until the last minute of the game brought the most exciting play of the day and finally determined the winner.
Our landlady, Irma and her husband Jesus, have built a new home on Playa Blanca, close to the Zehua airport. Irma invited all the tenants or her five rental apartments on La Madera to her annual thank you meal, this year at the beach. Irma's husband, an architect, designed their house, which is built on 2 hectares of land facing the ocean. The beach in front of their property stretches about 10 km to Barra de Potosi. After a sumptuous meal, we were ready for a walk on the beach. The surf is stronger than in Zihua Bay, great to look at, but difficult for safe swimming.
A special concert, "Sin Fronteras", meaning that art and music transcend borders, was held in the Anthropological Museum. We were treated to 1 ½ hours of songs in Spanish, English and French by an excellent duo, Patricia Carrión, a Mexican jazz singer, and her accompanist, Baldomero Jiménez. Patricia's friend, Lisa Bissonette, a French Canadian artist, who now makes Zihua her home, had an exhibition of her works in the museum. Large canvases depicting sunsets, sun rises, stormy and blue skies, were strung on wires around the interior courtyard, each painting flanked with coloured ribbons picking up the colours of the painting. Our $200 MXP entrance included not just a promised glass of wine and tapas, but a chance in a raffle. We actually won one of the prizes, a smaller version of Lisa's cloud paintings, inspired by the blue skies during June 24th St Jean Baptiste celebrations in Montreal. We will find just the right spot to hang it in our Ottawa home.
Sailfest, organized by the large body of local sailors, is a weeklong series of events supporting local students and building schools. This year we made sure we got to the chili cook-off. We bought 2 sets of tickets allowing each of us to sample 5 different chilis, made by local sailors, and vote for our favourite. There were also tequila testers at several tables. One had two varieties of tequila; one plain and one with Marijuana added. It was hard to pick a favourite as they were all delicious.
Another popular fund raiser, this time to support the purchase of defibrillators used by the local firemen and ambulance staff, is a street dance on Adelita, just down the hill from our apartment. There are two different bands playing 60s, 70s favourites, which get everyone up dancing. In addition there are lots of items available for a silent auction, plus a local group of adults, and a small group of children performing traditional dances. It is always a good evening.
Our last day in Zihua we invited all our friends from the beach to a 5 a 7 party at our place. It was a great way to say good bye and express our hope to see everyone again next year.
To read about the rest of our winter in Mexico and see photos, click one of the following
Return to Mexico Intro
Return to Travels
Return to Introduction